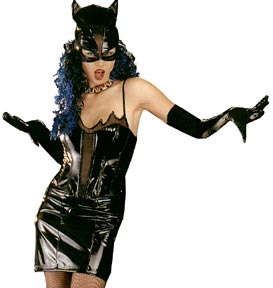 At night I dream of lager,
and watching my TV
I thought a fly flew in my ear;
it stung me . . . it's a bee.
The aliens watched from above
while laughing at my plight.
Their mind probes took out half my brain
but gave me the power of flight.
I wandered lonely through the streets
and cursed this wretched life.
A thieving gypsy stole my shoes
and later became my wife.
We nurtured fifteen children.
They stole cars and sniffed glue,
so I kicked their sorry asses
while wishing they were you.